Inter BEE 2020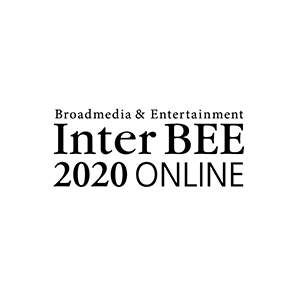 The show will this year be online at www.inter-bee.com/ja and www.inter-bee.com/en from Wednesday November 18th through Friday February 26th. The first three days will be live.
Event date

2020/11/18〜2021/2/26

Event location

ONLINE
We will be showing a full lineup of products meeting the diverse needs of the electronic media world, including 4K-compatible and IP-related equipment as well as cloud-based media-file quality control.
Leader will also promote key products from PHABRIX and Bridge Technologies which it represents in Japan.

The videos will focus on IP measurement (covering the Leader LV5600, LV7600, LT4610, PHABRIX QxL and Sx TAG, and Bridge Technologies VB440); signal generation and changeover (Leader LT4610, LT4600A, LT4448); and a PHABRIX-specific demonstration about the QxL and Sx TAG.

Leader ZEN series waveform monitors and rasterizers (LV5600/LV5350/LV5300/LV7600/LV7300)

New functions and new options have been added, and the IP measurement and data analysis functions have been enhanced. Data analysis features now include support for SCTE-104 markers and 4K foreign language subtitles (EIA-708/608). SCTE-104 is a trigger signal for the start and switching of commercials and program splice points. It is a standard mainly used overseas but is increasingly being used in Japan. The LV5600 waveform monitor and its equivalent rasterizer (LV7600) are now both compatible with 4K 25G IP. New enhanced IP measurement functions include simultaneous measurement of packet jitter and PTP references plus the addition of an IP test pattern signal output.


Leader LT4610 PTP compatible sync generator

The Leader LT4610 operates as a PTP grandmaster based on GPS signals. It also acts as a PTP slave and becomes a master for lower devices. The sync signal supports analog black and burst, audio word clock and PTP. Each signal can be synchronized for use even in a system with a mixture of IP and SDI. The SDI signal is compatible with 12G/3G/HD/SD-SDI.


Leader LT4611 SDI and IP video and audio sync generator

Leader's LT4611 SDI and IP video and audio sync generator is supported by three LT4610-compatible hardware options and four LT4611-specific hardware options which can be selected to suit current operating environments. Additional options can be purchased when required, allowing upgrade to a full LT4610.


Leader cloud-based file QC

This quality control service checks content including video and audio. Without need for complicated parameter settings, it creates an alert to any content that seems abnormal.


PHABRIX QxL rasterizer

The QxL is a new IP / SDI hybrid rasterizer that supports 25G IP and is designed to save space in 1 RU half rack size. IP media interfaces are provided as standard. SDI media interfaces with optional SDI eye and jitter measurement are available as a factory-fitted option.


PHABRIX Sx TAG IP / SDI hybrid video analyzer

The SX TAG is a handheld video analyzer that can measure 10G IP, 3G/HD/SD-SDI, optical SDI, HDMI and analog signals. It is also equipped with a signal generation function. A wide range of tests such as transmission line tests are possible with one unit.


Bridge Technologies VB440 IP probe

An IP analyzer that supports 100 gigabit/s, the VB440 monitors IP media traffic and is effective in troubleshooting transmission lines. It enables production teams to monitor all layers of media transportation on an IP network and facilitates quick rectification of potential problems.