NAB Show 2019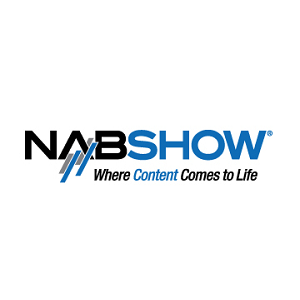 Event date

2019/4/8〜2019/4/11

Event site

USA (Las Vegas)

Event location

Las Vegas Convention Center

Our booth

C8508
Leader Electronics Corporation will exhibit new products at booth C8508 that respond to the industry's demand for both higher image quality and IP-based video infrastructure tools. This year's booth will showcase the latest updates to Leader's existing products, as well as groundbreaking new solutions, including: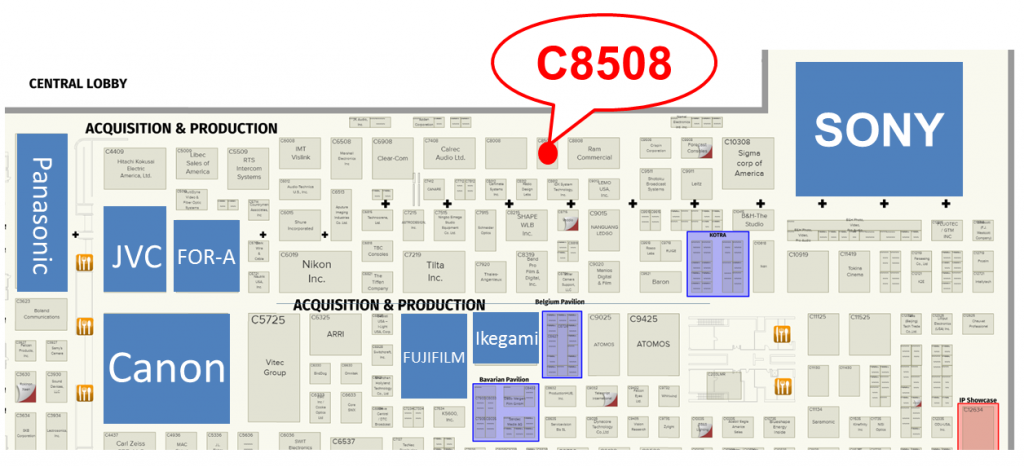 1.LV5900 8K Waveform Monitor 
【NEW】
The new LV5900 addresses the emerging industry need for tools for 8K workflows and production. The LV5900 supports 8K video formats up to 7680(8192)x4320/59.9P YCbCr 10bit with a 12G-SDI QUAD LINK transport as outlined in SMPTE ST 2082-12. In addition, test patterns such as color bars can be generated in 8K. The LV5900 also offers a full set of capabilities for lower resolution formats: for example, the LV5900 can simultaneously display 4 inputs up to HD ~ 3G-SDI and 4K video.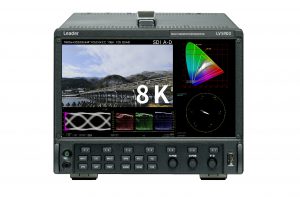 2.Hybrid IP/SDI Waveform Monitor  LV5600/ Rasterizer LV7600
As an SDI Waveform Monitor, the LV5600 and LV7600 support the full range of tools engineers and technicians expect including waveform and vector display, data analysis, error detection, multi-channel audio, Leader's renowned Cine lite and Cine Zone, loudness monitoring, eye pattern, custom layouts, tally, and camera ID function. Additionally, the LV5600SER05 / LV7600SER05 options add IP monitoring for SMPTE ST2022-6 and ST2110. Importantly, with both SDI and IP options installed, the LV5600 and LV7600 become ideal tools for hybrid IP and SDI operations, simultaneously monitoring and displaying SDI and IP signals for quick troubleshooting of issues in either domain.
3.LV5600SER06/LV7600SER06 4K-IP Option 
【NEW】
The new LV5600-SER06 and LV7600-SER06 introduce IP monitoring of uncompressed 4K video formats over 25Gb/s links. This new option supports SMPTE ST2022-6, ST2110-20 video, ST2110-30 audio, ST2110-40 data, and ST2059 PTP synchronization. Key IP measurements include bit rate, packet jitter, packets loss, packet arrival time statistics as well as alerting on common errors. Additionally, these options provide PTP monitoring, helping to confirm grandmaster and PTP performance in the network. NMOS IS-04 and IS-05 support allows the LV5600 or LV7600 to be deployed on networks managed and controlled through an NMOS system.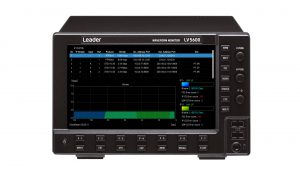 4. 4K-IP Pattern Generator Option LV5600SER32/LV7600SER32 
【NEW】
LV5600SER32 and LV7600SER32 are options to provide generation of test SMPTE ST2022-6 and ST2110 IP streams. Color bars and other patterns can be used to verify performance of receivers in an IP network.
(LV5600SER06/ LV7600SER06 is required)
5.Video Noise Meter Option  LV5600-SER30/LV7600-SER30 
【NEW】
The series 30 option allows for characterization of the signal and noise present in a camera. With support for 4K / 12G / 6G / 3G / HD / SD cameras, this tool can be used for inspection on a wide variety of cameras.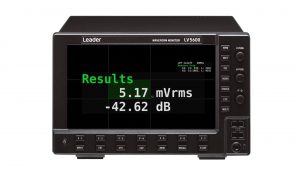 6.Sync Generators  LT4610/LT4611
The LT4610 and LT4611 not only generate synchronization signals such as Gen Lock, BB signal, tri-level sync, Word Clock, etc., but also offer a host of test patterns. (Optional on LT4611.) Additionally, both can optionally support PTP for use with GPS in an IP system.

7. 8K Output Option  LT4610SER24/LT4611SER24 
【NEW】
As a complement to the new LV5900, these options paired with the SER02 12GG-SDI Option allow the LT4610 and LT4611 to provide 12G-SDI 8K pattern ability.
8. Astro design 4K Conversion Board SB-4027
A converter board capable of resolution, format, and color gamut conversion, supporting 4K and HD input/output. Two types of chassis are offered depending on the space and application. Key features include:
・ 4K ⇔ HD up-conversion, down-conversion
・ HDR ⇔ SDR 1D LUT, compatible with various camera logs
・ITU-R BT.2020-ITU-R BT.709 3D LUT compatible

9.Bridge Technology  VB440
The VB440 Dual 40 Gigabit Ethernet IP Probe monitors core broadcast networks, production studios, as well as high bit rate IP media traffic outside of the broadcast and master control centers, and offers detailed analysis tools for quick troubleshooting and quality improvement.
・Both ST2110 and ST2022-6 uncompressed video over IP support
・Extensive packet analysis and behavior analytics with sub-microsecond accuracy
・Supports dual Ethernet 10G, 25G, 40G, 50G, 100G link, dual 40G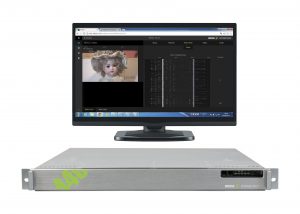 (Information) New product List
① LV5600/LV7600 4K-IP Option (hardware)
  LV5600SER06/LV7600SER06
② LV5600SER06/LV7600SER06 4K-IP output pattern generator (license)
  LV5600SER32/LV7600SER32 (LV5600SER06/LV7600SER06 is required)
③ 8K Waveform Monitor
  LV5900
④ LT4610 8K output option (license)
  LT4610SER24 (LT4610SER02 is required)
⑤ LV5600/LV7600 Video noise meter (license)
  LV5600SER30/LV7600SER30