2022.01.21(Fri)
Press Releases
Leader Electronics joins "SRT Alliance" to promote development of SRT protocol
Leader Electronics (President: Mr. Kozo Nagao) has joined the "SRT Alliance" to promote the spread of the video transmission protocol SRT, which offers high-quality, low-latency, and secure video streaming over the public Internet.
SRT (Secure Reliable Transport) is a video streaming technology that transmits high quality live video even on unpredictable public networks, mitigating video and audio disturbances due to packet loss, jitter, and bandwidth fluctuations. SRT meets the ever-growing industry demand of easy to deliver, high-quality video.
The SRT Alliance is an organization founded by Haivision of Canada that supports the collaborative development of the open-source SRT protocol and technology stack, and promotes its adoption in the industry.
By joining the "SRT Alliance", Leader Electronics will work to provide solutions that can effectively monitor and analyze video signals transmitted by SRT compatible equipment.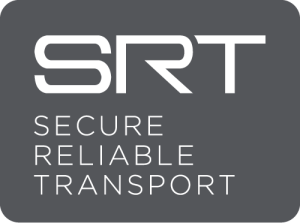 [Inquiries]  Oversea Sales Department     TEL:045-541-2123 E-mail:sales@leader.co.jp