ZEN Series
Compact type specifically designed for SDI video signals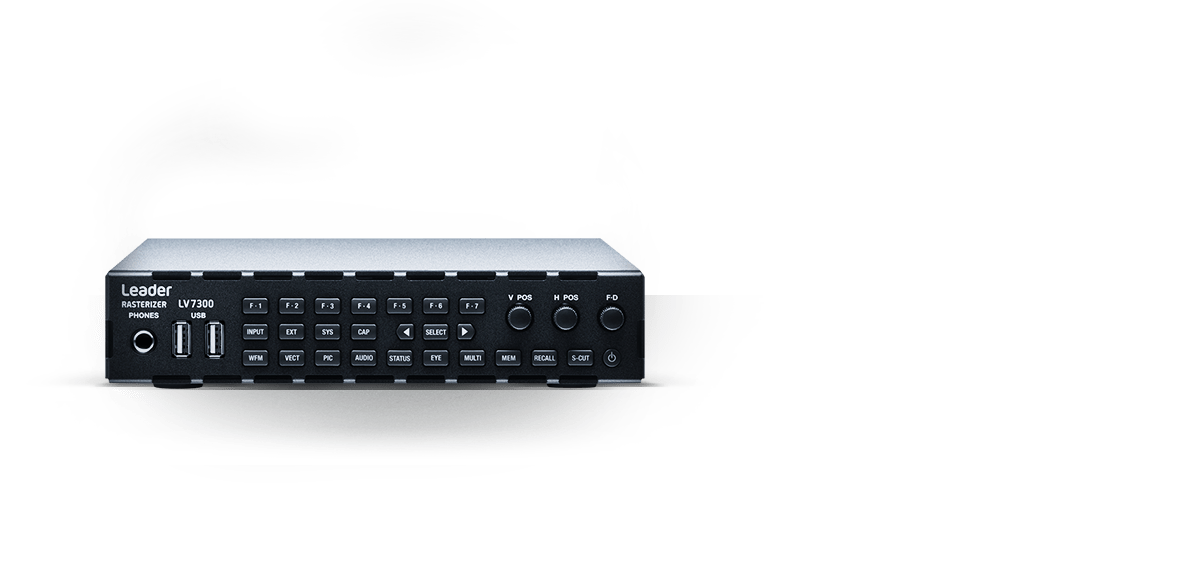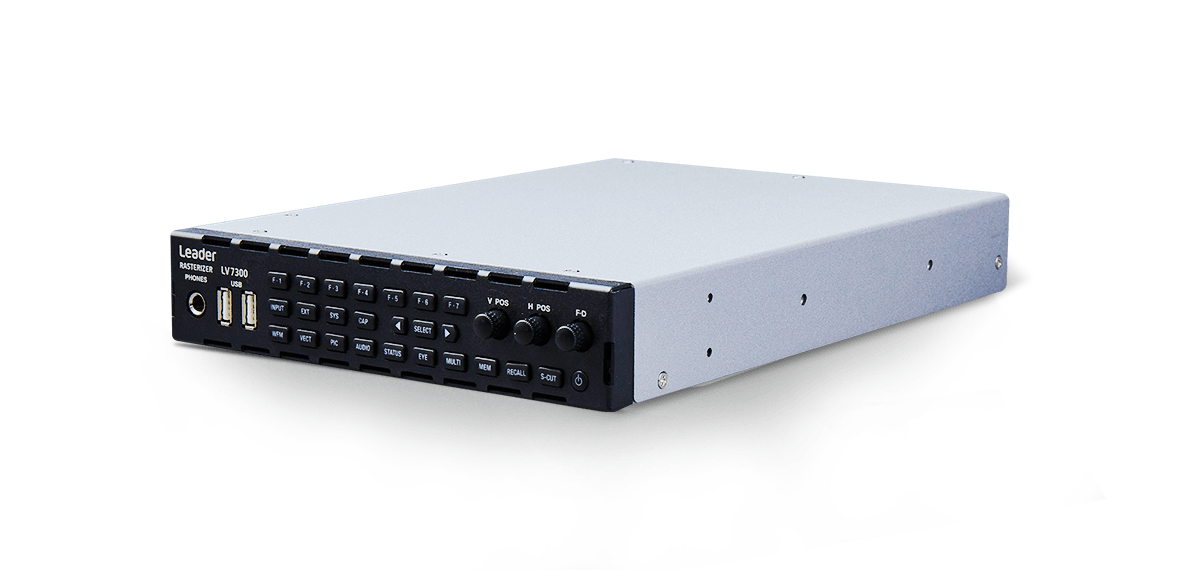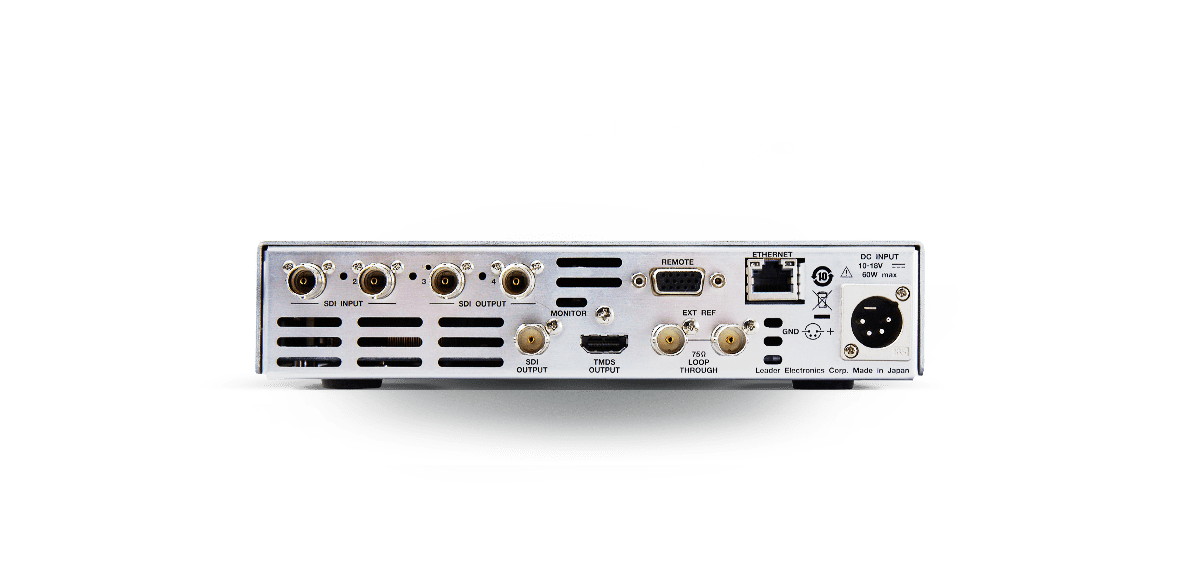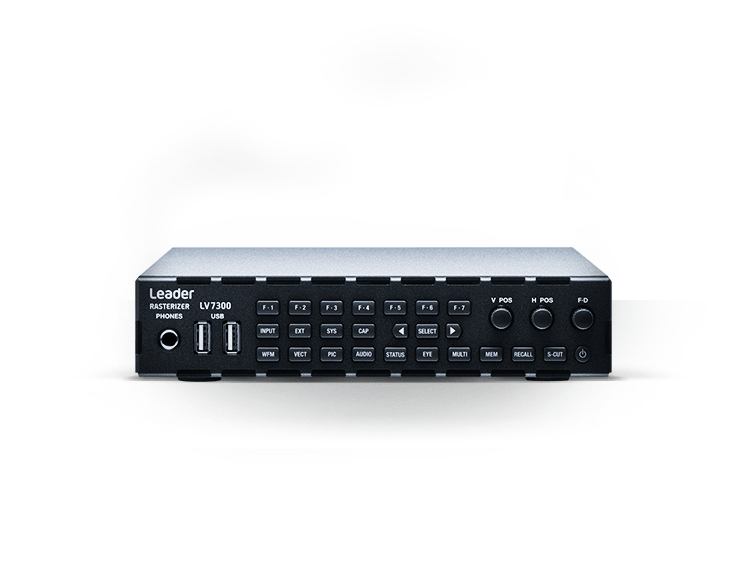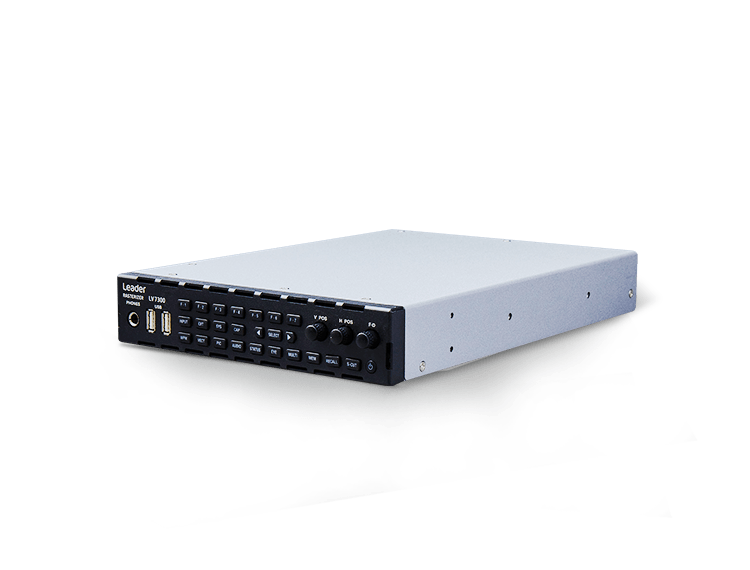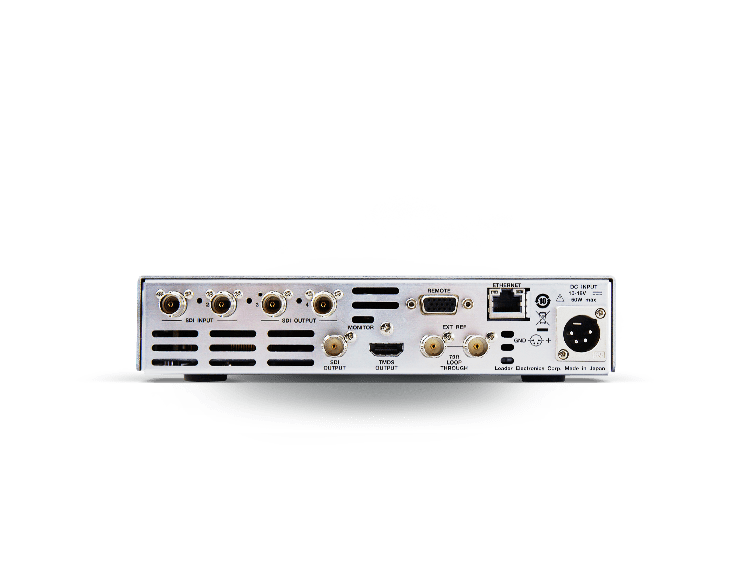 General

Option

Download
LV7300 is a 1U half rack size rasterizer. It is compact but supports eye pattern measurement up to 12G-SDI.
Features
Supports various signal inputs
It supports SD-SDI, HD-SDI, 3G-SDI, 6G-SDI, 12G-SDI single link, 4K 3G-SDI dual link.
Eye pattern display
From SD-SDI to 12G-SDI
In the physical layer measurement of the SDI signal some eye pattern display, jitter display is possible.
Customizable layout
Various items such as video signal waveforms, vector waveforms, and pictures of input signals can be laid out in any position with your favorite size.
SDI signal generation function
SDI signal generation function can handle from HD-SDI to 12G-SDI.
HDR
The HDR signal level monitoring and the level management at the assumed luminance (cd /m2 ) in a display considering OOTF are possible.
Focus Assist
We developed a new focus detection algorithm based on nonlinear super-resolution technology; accordingly the focus with high sensitivity can be detected even with low-contrast images, which were conventionally difficult to detect.
AC adapter GST90A12 is included as a standard accessory for the LV7300.
Rear Panel

| Option | Description |
| --- | --- |
| LV7300-SER01 | SD, HD, 3G SDI Input *1 |
| LV7300-SER02 | As above, but including eye pattern display *1 |
*1 Each unit must be configured with at least one of SER01, SER02.
| Option | Description |
| --- | --- |
| LV7300-SER20 | Embedded audio analysis |
| LV7300-SER21 | Closed captioning |
| LV7300-SER22 | CIE display |
| LV7300-SER23 | HDR analysis |
| LV7300-SER24 | SDI signal generation |
| LV7300-SER25 | Focus assist |
| LV7300-SER26 | User customizable layout |
| LV7300-SER27 | Tally display |
| LV7300-SER28 | 4K format support(12G-SDI/6G-SDI/3G-SDI Dual)  |
| LV7300-SER40 | RGB Vector, YCbCr Vector |
Login to My Leader is required to download some technical information.
If you have my Leader account, please login from below, if you do not have an account, please create an account and login to my Leader.