Introduction of Products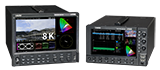 Broadcast and Video Related Products
These are measuring instrument mainly for broadcast stations and video production facilities.
Waveform monitors are devices that visualize and analyze the color, brightness and other characteristics of the input video signal in real time. At television stations, video production companies and other production facilities, waveform monitors are essential equipment for checking video. In recent years, along with the digitization of video signals, waveform monitors have become even more functional owing to the need to display additional information such as audio information.
Test signal generators are devices indispensable for generating a reference signal at broadcast stations to ensure stable broadcast free of interruptions and quality variations.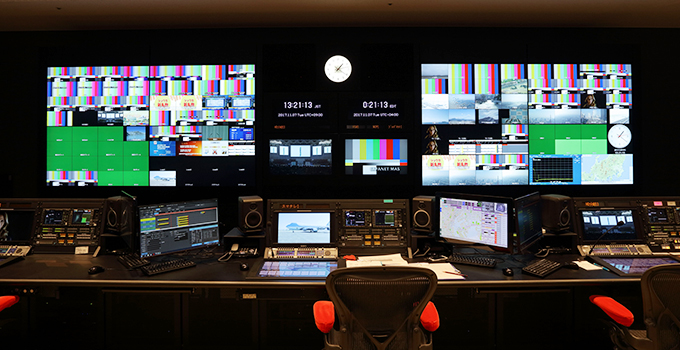 Radio Wave Related Products
Radio waves are used everywhere in life, such as in television and radio broadcasting, and wireless communications, but to ensure optimum transmission and reception, it is necessary to evaluate radio waves, which cannot be seen with the human eye.
Our field strength meters are measuring instruments that visualize broadcast radio waves and measure and evaluate signals. They are mainly used during the installation of TV antennas and for the investigation of reception failure.
Signal generators are devices that generate a signal that serves as reference for reception confirmation. They are mainly used for inspection and testing at broadcast stations and at television manufacturers.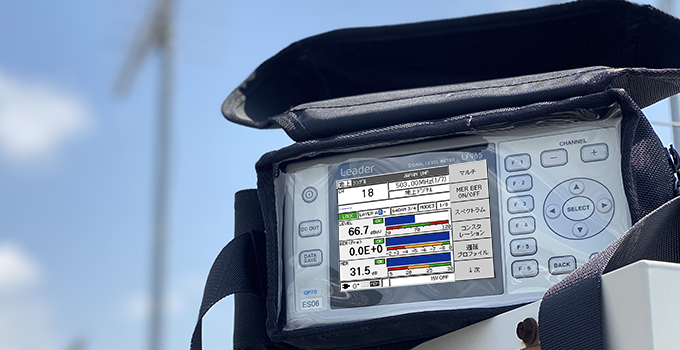 Image and Industry Related Products
Our many different applied products centering on electronic measurement contribute to many industries.
For example, our software products for evaluating the performance of automotive and surveillance cameras use image analysis technology, and they are used for research and development at camera module manufacturers, and also at manufacturing facilities. Further, our various inspection devices and adjustment devices used by electric, electronic equipment and parts manufacturers are leading to higher production efficiency and more stable product quality.