ZEN Series
Compact type specifically designed for SDI video signals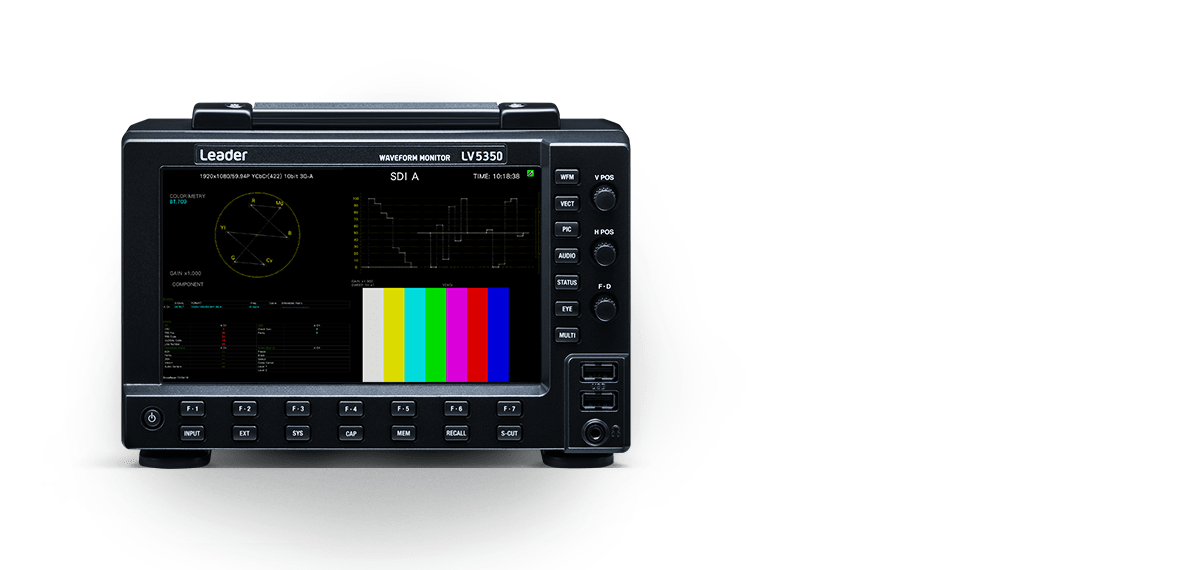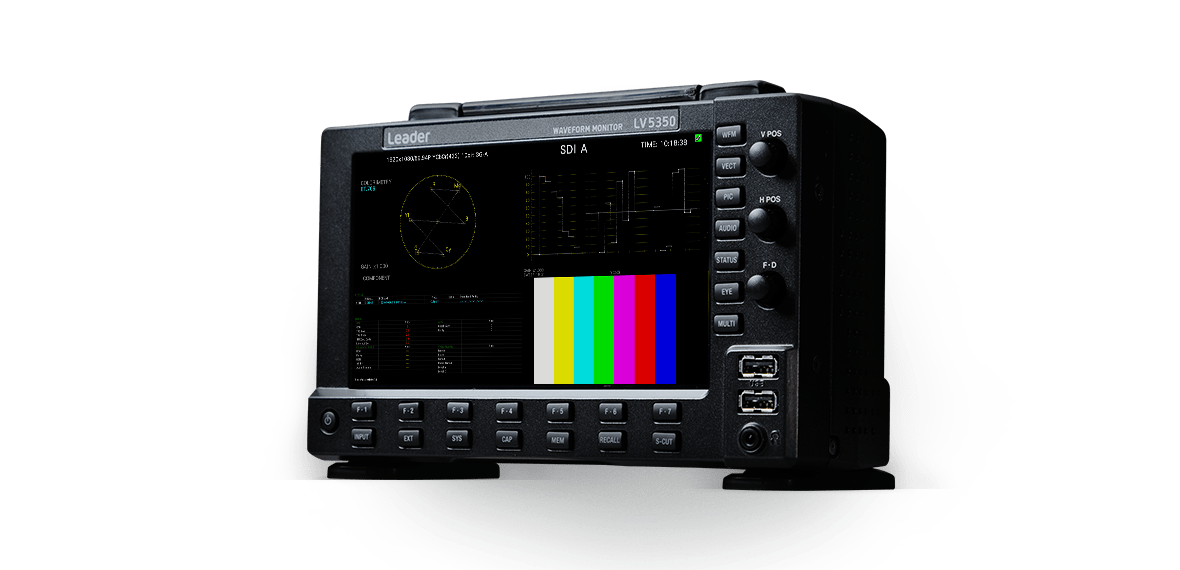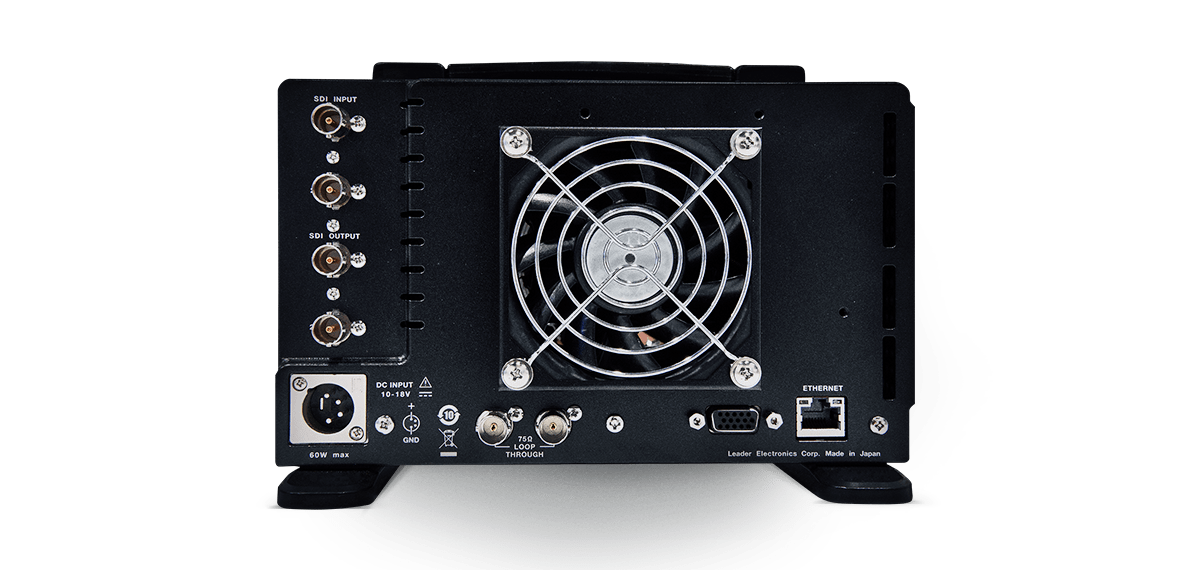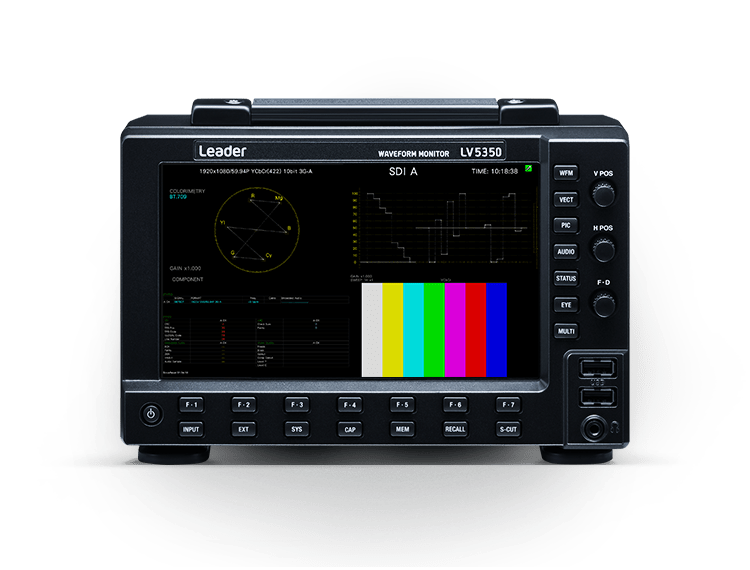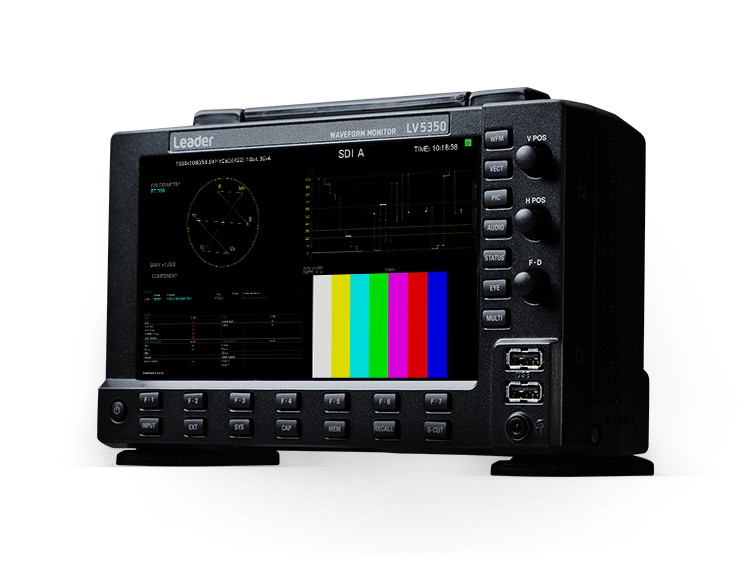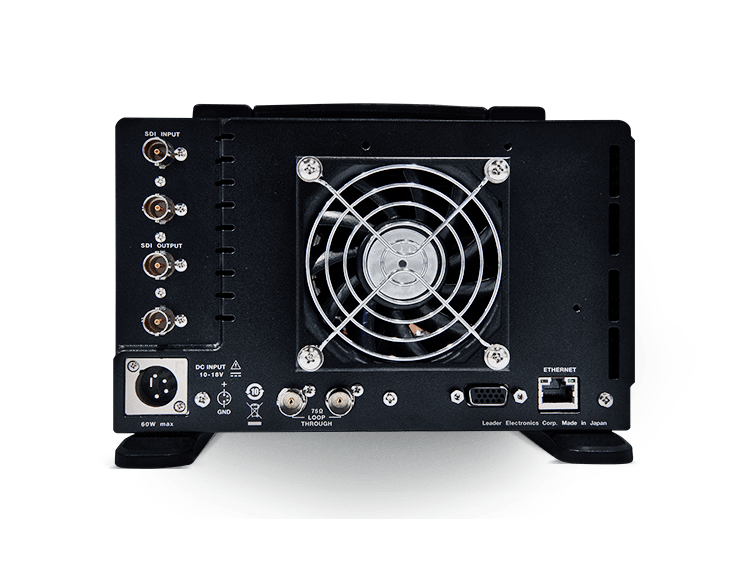 General

Option

Download
The LV5350 waveform monitor offers a 7-inch HD screen display in a compact 3 x ½ RU package that can operate on AC or DC. Waveform, vector and picture with 4K 12G-SDI and audio options . Easy menu operation with touch screen, mouse, and front panel button controls.
Features
SDI Signal Flexibility
The LV5350 supports SD, HD, 3G, and 12G- SDI single link formats.
Custom Layout
User customizable screens allow displays to be arranged as needed.
SDI Signal Generation
Accurately verify equipment and signal paths with the HD to 12G-SDI generator.
HDR
Evaluate content for both SDR and HDR levels. Includes HDR Cinezone, which uses false colors on the picture to highlight what areas have HDR content.
CIE Display
Quickly see if content falls within BT.709, BT.2020 or DCI P3 color space.
Focus Assist
A proprietary algorithm allows accurate assessment of focus even in difficult, low-contrast lighting environments, saving time on set.
Rear Panel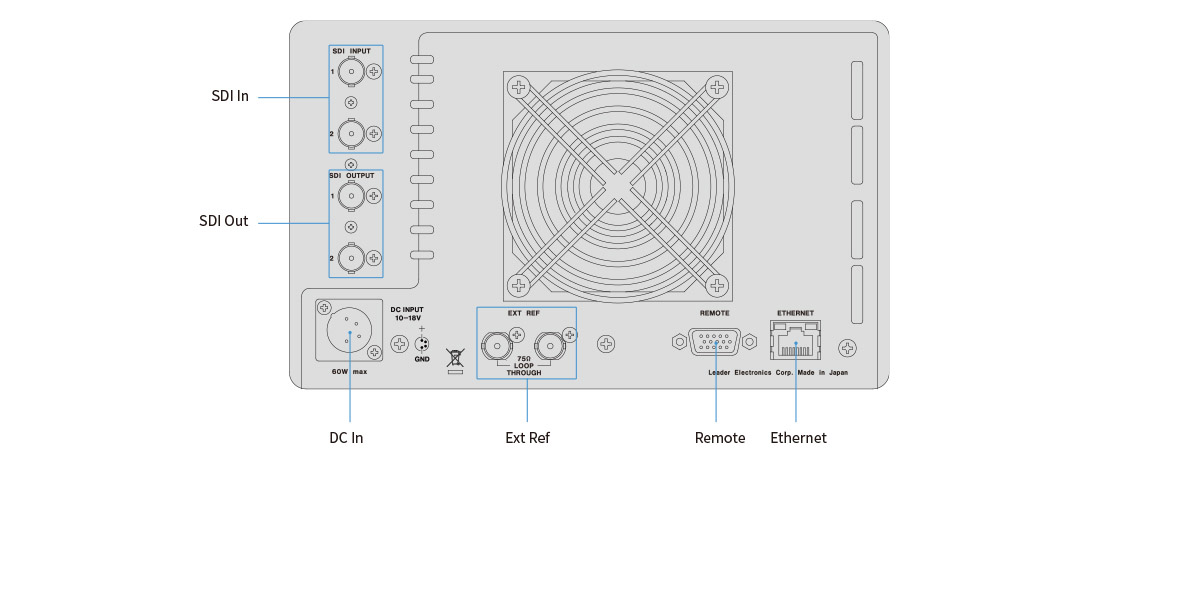 | Option | Description |
| --- | --- |
| LV5350-SER11 | Battery adapter: V-Mount |
| LV5350-SER12 | Battery adapter: QR-Gold |
| Option | Description |
| --- | --- |
| LV5350-SER20 | Embedded audio analysis |
| LV5350-SER21 | Closed captioning |
| LV5350-SER22 | CIE display |
| LV5350-SER23 | HDR analysis |
| LV5350-SER24 | SDI signal generation |
| LV5350-SER25 | Focus assist |
| LV5350-SER26 | User customizable layout |
| LV5350-SER27 | Tally display |
| LV5350-SER28 | 4K format support(12G-SDI/6G-SDI/3G-SDI Dual)  |
| LV5350-SER40 | RGB Vector, YCbCr Vector |
Login to My Leader is required to download some technical information.
If you have my Leader account, please login from below, if you do not have an account, please create an account and login to my Leader.